The world is packed full of noisy companies and obnoxious people who want you to know how great they are.
Influencers, wannabes, and shameless self-promoters blasting their messages into your phone, social media feeds, and email inbox at maximum volume. They scream at the top of their lungs and drown out the quieter things you might genuinely like to hear. Some believe "no, thank you" translates to "follow up again later." That's too loud for me.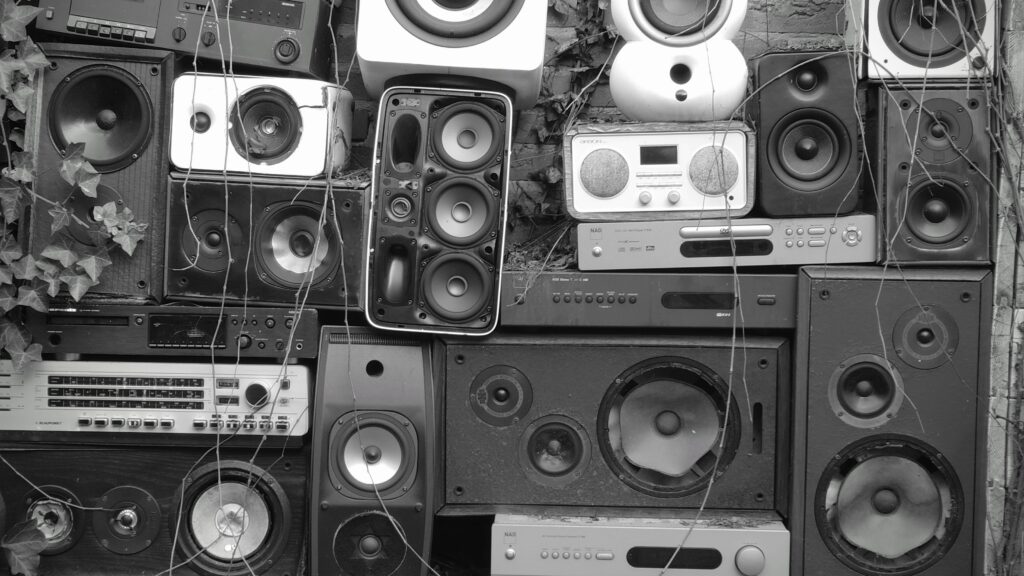 This isn't a new phenomenon. But it has accelerated with the rise of social media.
I've run across three separate Linkedin posts from three different CEOs in the past week, all agonizing over the volume of cold calls, messages, and unsolicited marketing emails they receive each day. These people are tired of clicking 'delete,' and their eardrums hurt.
I feel their pain.
A few years ago, I lived in a junky apartment, and I had a neighbor who liked to blast his music at all hours. You could never really tell what he was listening to, but it was loud.
That's what happens when you crank your speakers all the way up. People around you can hear them, but they rattle and hiss and distort the music. They get muddy. All you're making is unwanted noise. Your neighbors probably hate you.
But here's something I learned as a musician, which my noisy neighbor didn't understand: the clarity of a piece of music doesn't come from how loud it is. It comes from articulation. The audience can hear a quiet phrase of music as clearly as a loud one, as long as it's articulate.
So if you want to be heard, stop screaming. Learn to articulate. When we shout, we push the listener further away. When we whisper, we ask the listener to lean in closer to hear us.
Making loud noises is easy. Anyone can pick up a trumpet and, within a few minutes, learn to honk out a fortissimo middle C. But there's only one Wynton Marsalis.
If you spend more time making cold calls than practicing your craft, maybe those cold calls are compensating for something.
I'm not arguing that you should give up on your marketing efforts. Just that loud is not a shortcut to great. If you spend your days blasting loud messages to everyone within earshot, you're making unwanted noise. Your neighbors probably hate you.
When we send out an automated email blast, we hope that by reaching a large volume of recipients, a small number of them will be interested in our offer. We're playing a numbers game.
What if instead of putting so much attention into the blast part of marketing, we made what we have to offer irresistible? What if we were more like Wynton? His concerts always sell out.
Maybe the people we're trying to reach aren't open to finding inspiration in an unsolicited email anyway. Maybe they only respond to irresistible offers. Maybe they can only discover those on their own. Maybe we'd be better served if we all kept our speakers at a more reasonable volume and our noses a little closer to the grindstone.
At the very least, it might make the neighbors happier.